Don't let one of these blunders hold your resume back. Here's a list of common resume mistakes you want to avoid at all costs.
Common Resume Mistakes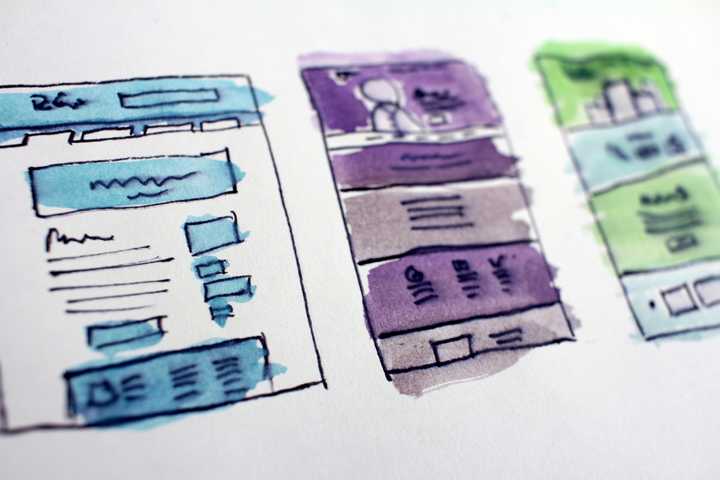 Writing a cookie-cutter resume you send to every job.
Every job is different, so your resume should be as well. Employers can tell at a glance if your resume hasn't been tailored to their job posting. How so? Because some of your skills and experience will likely look irrelevant.
Accidentally sending a resume tailored to the wrong job.
There's nothing wrong with applying to marketing positions at both Coca-Cola and Pepsi. But if you send the "Pepsi"-version of your resume to Coca-Cola, you can kiss your chances at Coke goodbye.
Craftly a lackluster resume summary/objective.
Resume objectives and summaries are short elevator pitches meant to show how you would be an asset to company XYZ. Some experts say to skip this type of resume introduction entirely. But if you can put key information in a way that impresses the employer, go for it.
Sending out a resume with typos.
Like it or not, typos can be an automatic deal breaker.CareerBuilder found that 58% of employers reject resumes that have typos. Be sure to run your resume through a spell-checker. Twice.
Grammar sometimes gets past spell-checkers, so run your resume through a tool like Grammarly. And remember to use present tense for current positions and past tense for previous jobs.
Including first person pronouns.
This is just one of those resume standards that is arbitrary. Regardless, avoid usingI, me, myself, mine,andmyon your resume.
Too much keyword stuffing.
You have to use some keywords from the job posting to get past the ATS of the prospective employer. But going overkill will make your resume look spammy when a recruiter or hiring manager finally takes a look at it.
Not mentioning the company by name.
Part of tailoring your resume meaning naming the company specifically.
Going overboard with jargon.
Sure, some jargon will be unavoidable if you're a linux system administrator. But too much will mean your resume never gets past the first round when a non-technical HR person is reviewing it.
Lack of consistency with dates and times.
Inconsistencies can be hard to find when you've edited your resume a thousand times. But going from abbreviating months like "Mar" to spelling out "September" will be obvious to a pair of fresh eyes.
Avoid:
Inconsistent page margins.
Unprofessional fonts.
Using different fonts.
Going too heavy on the graphics.

Creating a highly visual resume.
Too many charts and graphics can make your resume incomprehensible to ATS. Unless you're sure your resume will not be scanned by ATS, keep it simple.
Trying too hard to be creative.
We know it can be hard to stand out in a crowd, but unless you're applying for a creative position, it's likely to backfire.
Printing on the wrong type of paper.
You want your skills and experience to stand out, not your choice of decorative paper.
Calling yourself the best salesperson in the world doesn't make it true. If you are really that impressive, the numbers should speak for themselves.
Including a GPA when it's not necessary.
Unless you're fresh out of college and your GPA is outstanding (between 3.7 and 4.0), you can leave your GPA off. It's more likely to hurt you than help you.
Getting into details on why left companies.
Have an explanation ready if someone asks, but don't air your dirty laundry on your resume.
Overusing buzzwords and job-search cliches.
Think about your resume from the perspective of someone who reads hundreds of resumes a month. Writing fluff about being "disruptive" and leveraging "synergy" will likely sabotage your chances.
Including salary requirements.
There is no situation when you should have this information on your resume. Zero.
Adding social media handles when not applicable.
If you're a social media manager or a journalist with a Twitter following, go for it. Otherwise, play it safe and just include your LinkedIn URL.
Putting your work email as your current email address.
An all around bad idea.
Using an unprofessional email address.
Keep things straightforward with something like "firstname.lastname@gmail.com".
Hiring managers know they can ask for references if needed. That means you can also leave off "References available upon request".
Resumes need to be easy-to-read. Cramming too much text makes it harder for the important parts of your resume to be gathered. Remember: your resume's job isn't to tell your life story, but to get you an interview.
Writing a resume that is too long (or too short).
Keep your resume to one page if you're early in your career. If you're a seasoned professional and can't fit all your experience on one page, feel free to lengthen it to two pages or more.
Including hobbies and interests (sometimes).
Some experts say to avoid this section entirely. But sometimes showing a little personality can be a good thing. Just make sure the hobbies and interests you list are professional.
Incorrect contact information.
You would think no one could possibly put the wrong email or phone number on their resume, but…it happens.
Unnecessary personal information.
This depends on the country in which you're conducting your job search. In the US, avoid putting any information regarding religion, age, ethnicity, marital status, or gender.
Another region-specific piece of advice, but in the US you shouldn't include a photo. Employers can find an image of you on LinkedIn if they need one.
Not attaching a cover letter.
About 50% of hiring decision makers expect to see a cover letter attached to your resume. Not including one could mean a one-way ticket to the trash bin for your resume.